HAPPY JULY!
EPISODE 101: JULY FORECAST
EMOTIONS ARE ON THE RISE!
Tune in to this week's episode of: YES TO THE YING!
Grab yourself some buttered popcorn and get ready to find out how Alicia attempts to control her anger during this Mars Retrograde! The sh*t has hit the fan, people. The sh*t has hit the fan!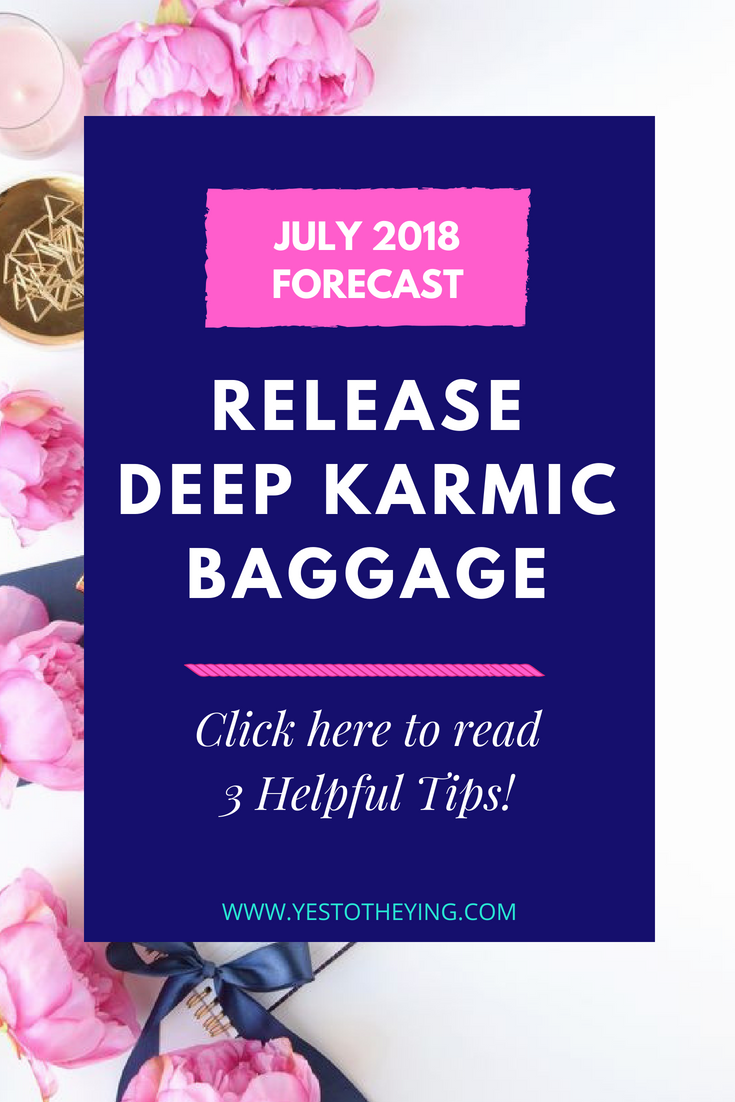 Happy July everyone!
Holy hell— have you been feeling all these crazy emotions rise to the surface lately??
If the shit has been hitting the fan recently, you are not alone!
Mars went into retrograde last week which stirred up all sorts of anger in me. People were pissing me off in all sorts of ways (A/C repairman tried to swindle me of hundreds of dollars, so-called 'friends' tried to stab me in the back and throw shady ass shit at me). And let me tell you— I was all about to have someone hold my gold so I could punch somebody's lights out!
FORTUNATELY—
It's a NEW MONTH, which I'm super excited about because:
Ahhhh, that sounds so much better! #relief
Who wants new results? Because I certainly do!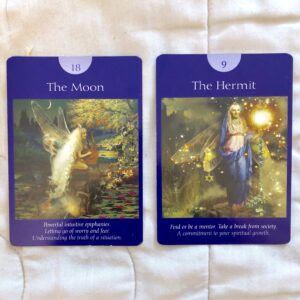 Interestingly enough, July 2018 is a universal 18 month in Numerology.
This correlates to the 18th card in the tarot which is THE MOON.
And The Moon is all about GOING WITHIN.
THEME OF THIS MONTH
It's all about: TRANSFORMATION, GROWTH, and HEALING.
If you've been fed up with repeating the same experiences over and over again and want to finally break the feast and famine cycle, then this is THE PERFECT MONTH TO DO SO!
Not only is this an 18 month, but 18 breaks down to the number 9.
And in the tarot, this correlates to the ninth card which is THE HERMIT.
The Hermit is all about taking a break from society and focusing on your spiritual growth.
WTF does that mean???
It means that this month more so than any other month, you will have the amazing opportunity to finally RELEASE SOME DEEP KARMIC BAGGAGE.
That's right!
All that frustration of always attracting the wrong kind of romantic partner, having to fork over that extra money you made to unexpected emergencies (did anyone else's car radiator blow out? 'cause mine totally did!), or even being betrayed by people you trust—
You have the chance to finally get rid of the shit that has been causing this to happen once and for all!!  #hellsyeah
I personally find this really exciting!
Because I don't know about you, but I'm DONE settling for less than what I am worth.
This can be really LIBERATING!
A month where, if you pay attention to what The Universe is telling you, and then take action accordingly, you will come out STRONGER and MORE POWERFUL than ever before!
PLUS— it's the start of ECLIPSE SEASON
3 eclipses in the next few weeks. (deep karmic baggage will come up to be released)
* Solar Eclipse on July 12 — Pluto will bring the truth to light! Align with your truth and you will find your soul's true purpose and destiny!
* Lunar Eclipse on July 27 — longest eclipse in 21st century!! Most powerful one! Time to let go on a deep karmic level!
* Partial Solar Eclipse on Aug 11 —  Tap into your INNER power and strength to move forward fearlessly like a phoenix rising from the ashes!
Plus, Mars is in retrograde. (reflection on how to channel your INNER power and strength)
PLUS, Mercury is going in retrograde on the 27th. (learning how to communicate your truth with ease)
(holy f*ck— yes, it's gonna be a mother f*cking ride!)
SO— you're gonna be able to:
DISCOVER YOUR SOUL'S PURPOSE AND DESTINY
ACTIVATE YOUR INNER POWER AND STRENGTH
AND RISE UP LIKE A PHOENIX RISING FROM THE ASHES!
Who's ready? Because I am SO ready to finally step into my full power and live the life I was born to live!
WHERE TO BEGIN (3 HELPFUL TIPS)
1 . CHILLAX. That's right. Breathe. Relax. And slow down. Take your time getting things done. This kind of removal of deep karmic sh*t will only be more painful if you try to force it to happen. The more that you can stay calm throughout the intense emotions that come up, the better you'll be able to hear your intuition & The Universe. And they will always guide you to the next step to take.
2 . SCHEDULE MORE "ME" TIME. Clear your calendar and schedule more time to nurture yourself. Whether that's meditating, yoga, journaling, hiking in nature, take time away from society will be suuuuuuper helpful in releasing all this deep karmic baggage with ease. You will gain the most insight and most healing when you can take some solo time to nurture yourself a bit more. (Yes, this means stepping away from FB, social media, and work. I promise: it will all be there when you get back and you'll feel so much better if you do! )
3. REFLECT AND RELEASE. These eclipses are gonna bring up situations, people, and events that may stir up some upsetting emotions (or in my case anger haha!). What's important is to take a moment to ask yourself: What is really pissing me off about this situation? What do I actually want instead? What can I learn from this? What am I truly ready to let go of now? Find out what thoughts, old stories, or beliefs you've been believing. And release them. Once you decide that you've learned everything you've needed to learn from this experience and no longer need to relive this story, then you can easily release it and decide what kind of new, awesome, amazing, incredible experiences you want to have from now on. YAY!
CONCLUSION:
The forecast for July is gonna be quite intense. But this is a good thing! Go within, stay calm, let The Universe guide you, release some deep karmic baggage, and be gentle with yourself. This can be an incredibly liberating month if you align with your truth and allow yourself to slow down and go with the flow.
REMEMBER:
YOU ARE SAFE.
YOU ARE LOVED.
YOU ARE PROTECTED.
And Success always starts by saying YES to YOU.
P.S. If you'd like to get some extra support and assistance in releasing that deep karmic baggage, email me at [email protected] to schedule a Releasing session with me <3
P.P.S. Are you craving a community where you can learn how to release all this deep karmic sh*t with ease and get the support and love you need from high vibe, positive, soul-aligned peeps? If so, COMMENT BELOW AND TELL ME WHAT YOU NEED MOST TO STAY MOTIVATED AND ACHIEVE YOUR GOALS!  #spoileralert I'm going to be releasing something really special at the end of this month that I think you'll fall in love with! And you'll be the first to hear about all about it! #vipstatus
SaveSave
SaveSave
SaveSave
SaveSave
SaveSave