Choose Your Adventure
Hello, Beautiful! I'm Alicia Ying. The Manifesting Queen who loves to mentor others to do the same thing. I can manifest the fuck out of anything and I can show you how to do it too!
If you've tried all the courses, followed all the rules, and still don't have what you want, then you're in the right place!
You don't need another person telling you that their method is THE method to manifesting millions of dollars. Because– let's be honest: it's just not true! If it was, everyone would be using it and everyone would be millionaires already.
You need someone who is going to give you the right tools that work FOR YOU that cater to YOUR strengths at YOUR stage of YOUR journey. Luckily– that is ME 🙂 I LOVE helping people find the exact tools that they need to remove whatever is blocking them from success and amplify their manifest powers so they can get what they want in the easiest, fastest, funnest possible way.
Where to begin? Grab a cup of coffee (or your favorite beverage of choice) and select one of the options below! It's time find the magical tools you need in order to manifest your #dreamlife! (because you are worth it!!)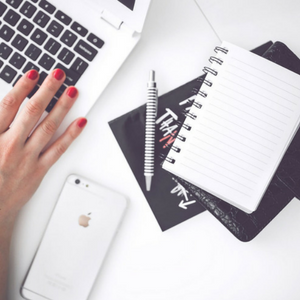 Digital Courses
Are you a self-learner? Or maybe you're ballin' on a budget? Check out these digital courses that will help you turn your passion into paychecks and manifest like a mofo! Do them at your own pace. At your leisure. You'll have a vast of knowledge in your hands in minutes!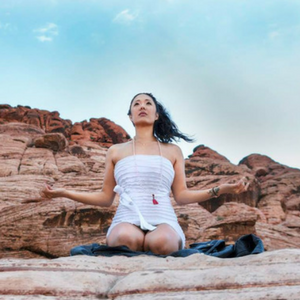 Work With Me
Feeling blocked or frustrated? Got no idea on what you need to do to move forward in your career or love life? Work with me 1:1 to remove your blocks, receive guidance from above, and get the perfect solution to your problems. Intention + Inspired Action = MAGIC! (aka your dreams coming true!)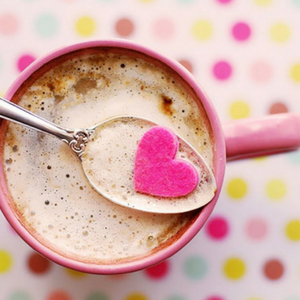 Free Tools and Tips
Check out my blog for lots of free tools and tips on how to get everything you want in life with ease! Biz tips, life, tips, love tips. It's all there! Magic is real. Manifesting can be fun. All you have to do is step into the truth and beauty of who you truly are! You are magical AF! #alohamora
What you really need is a game plan that actually works FOR YOU. Something that is easy AND effective. I've created custom tailored solutions to unleash your superpowers, leaving you time and freedom to shine your light into the world and do what makes you happy ALL THE TIME. You are so worthy of it all!
Hi, I'm Alicia!
Manifesting Queen + Mentor to those who are ready to RULE!
I can manifest the F*CK out of anything and I LOVE to mentor others to do the same thing.
Despite all my different coaching titles, I am simply put: your friendly MANIFESTING MENTOR. If you are someone who is ready to RULE your life, drop the struggle, wear your crown, and wield your magic, then you've come to the right place! I can give you all the tools, tips, and tricks to manifest anything: Beauty, Love, Money, Success.
You can have it all– and more! #youaresoworthy
What's different about me? I am not trying to sell you on only one way to manifest. I want tohelp you find the right tool FOR YOU that caters to YOUR strengths based on what stage YOU'RE at on YOUR journey.
And since I have a large magical toolbox and can chat with your spirit guides, I can literally find you the perfect tool that will work for you!
Saying 'Yes to the Ying' means saying 'Yes to YOU'.
YOU are so worthy and deserving of everything you desire and more! So let's help you manifest it, shall we?
"It has seriously been insane watching my screenwriting career transform since taking the Passion to Paycheck course! Within a couple of weeks of beginning the course I had a number of paid screenwriting gigs magically offered to me. I found defining my purpose and the life I want to lead by completing the vision board incredibly motivating and helpful. Alicia has an amazing positive energy surrounding her and is so encouraging. I would highly recommend doing this course – you come out of it feeling incredibly focused and motivated on achieving your dreams with practical tools to help you do so. Alicia truly helped me to discover my inner boss babe!"

SOPHIE TILSON, Screenwriter

"Alicia is one of the most hard working and honest coaches I've worked with. She is SMART SMART SMART. And beyond supportive. Alicia is able to look at the material in the most humane and relatable way. She knows how to make the words and situations your own. Alicia has a true gift for teaching. Oh, and did I mention she's HILARIOUS!"

KELLY ROHRBACH, Actress ("Baywatch"), Model (Sports Illustrated)

"Alicia has an amazing gift! She shares this gift with grace, humor, enthusiasm, compassion, and generosity, all wrapped up in a down-to-earth vibe. Oh my god, so many AH HA's!! It was AWESOME! I love how energetic Alicia is, and how clearly she loves doing these readings.

Alicia's explanation of each card was really helpful and she made it really fun! She made me feel right at home from the beginning with her energy and enthusiasm and I love her sense of humor! With her guidance, I could *feel* my angels and ancestors surrounding me with the love and protection (and enthusiasm!) that she described for me on their behalf."

KATHY DAMAS, Health Coach

"This one session with Alicia helped me from spending my life in therapy! Working with Alicia was amazing! She was so clear and concise. She guided me and helped me realize my light.

I feel whole again. I don't feel like there are missing pieces anymore or that I need someone or something to make me whole. To gain the wisdom through the messages is seriously life changing. It really was a spiritual experience. My 3rd eye was wide open. It was insane!

I would definitely recommend a session with Alicia! You gain clarity and have closure. You're able to cut the b.s. and get to the honest truth. It's a wake up call definitely!"

DO-IN CHUNG, Reiki Healer, House Manager