WORK WITH ME

Ready to make 2018 your best year yet?
If you are dying to:
land (or create) your dream job,
easily earn boat loads of money,
find the love of your life,
tap into your spiritual powers,
or just finally start living happily ever after NOW
say "Hells Yeah I'm ready!" and choose an option below!

WEALTH & ABUNDANCE
LOVE & ROMANCE
SPIRITUALITY & SELF-DEVELOPMENT
WEALTH & ABUNDANCE
If you already know what your passion in life is and you wanna start making some cash doing what you love, then get your badass self over to my digital course PASSION TO PAYCHECKS! 
If you prefer a hands on custom tailored A-list experience, then sign up for a 1:1 strategy session with me. We will figure out exactly what's blocking you from success, break through those barriers with some pretty magical tools, and then create a kickass game plan that is easy to execute and fun to accomplish. It's all about working in your Zone of Genius and creating a plan that works best FOR YOU! Book your session now. Carpe Diem!
LOVE & RELATIONSHIPS
Dying to find the love of your life? I am a MASTER at manifesting romantic soulmates into my life and would love to help you do the same! Work with me 1:1 to get you your soulmate asap! This session is worked in 3 parts:
1 we'll get to the bottom of what's blocking you from finding true love
2 i'll then channel some guidance from above
3 i'll share with you my fool proof love magic spell to attract your very own Prince Charming into your life! Book your session by clicking here. #loveisintheair
SPIRITUALITY & SELF-DEVELOPMENT
Would you like guidance from your angels and ancestors?
Or maybe you'd like to know about some of your past lives that may be affecting you today?
Get a card reading from me to delve deeper into your soul's karmic lesson and mission this lifetime! I will use my powerful (and scarily accurate) psychic abilities to deliver you clear and loving guidance to soothe your soul and set you on the right path. CLICK HERE to book your card reading now. Or read more about it HERE.
I SAVED THE BEST FOR LAST! WAIT FOR IT….

GET ON THE WAITLIST NOW!
Do you ever wish that you could be a superhero IRL?  
If you're anything like me, maybe you secretly wish you could wave your wand in the air, shout "ALOHAMORA!" and actually make a door open.
Or maybe you watch "The Avengers" and yearn to deck yourself out in some sexy superhero outfit and defend earth from evil villains with your seriously badass superpowers.
Or maybe your guilty pleasure is binge-watching "Game of Thrones" where you secretly desire to be Khaleesi, Mother of Dragons! 
Well, you have come to the right place! 
Miss Ying's School for Superheroes and the Spiritually Gifted is a secret safe haven where you will be turned into an actual superhero. Say WHAAT?!
You will embark on your own hero's journey where you will:
Discover what kind of legit superpower you have

Learn how to control your superpower and how to use it to fight the good fight

Train with other superheroes to hone your skills

Study the art of real magic and use it to get everything your heart desires (there's a spell for everything! Hell-o love potions and money spells!)

Gain clarity on what your mission is this lifetime and how to use your superpowers to fulfill that purpose

Create a strategic game plan to help you fulfill your destiny

Receive unlimited wisdom and support from me and your guardian angels spirits from above!

Become the true Khaleesi (or Khal) of your own kingdom!
If you are wanting the fame and fortune and fairytale bliss that comes with being a superhero, get on the waitlist right now for Miss Ying's Superhero School!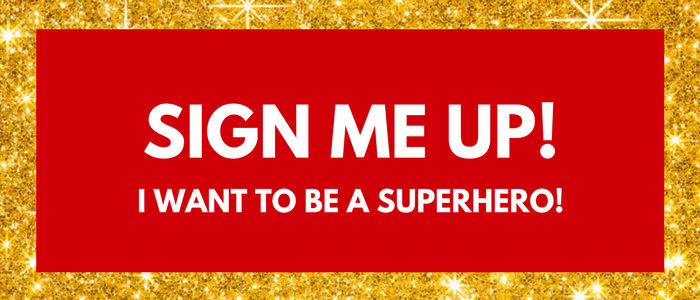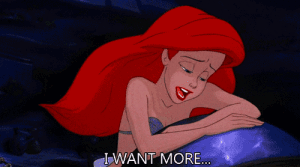 Still want more? Download my FREE eBook or take the HERO quiz!


SaveSave
SaveSaveSaveSave