Ready to make 2018 your best year yet?
If you are dying to:
land (or create) your dream job,
easily earn boat loads of money,
find the love of your life,
tap into your spiritual powers,
or just finally start living happily ever after NOW
say "Hells Yeah I'm ready!" and choose an option below!

THE CATALYST MEMBERSHIP GROUP
The Catalyst is a monthly membership group where you get to activate your powers, ignite your manifesting skills, and start attracting all the money, love, and success you've ever wanted! Live trainings, mini readings, kickass community, and a safe space to be your true self– need I say more? Click below to join the #CatalystCrew!
YES! TELL ME MORE!

MASTER THE ART OF MANIFESTING
This course will make you [finally] believe that you can manifest anything! You'll stop wondering if you're doing it wrong, learn how it works, and remove any blocks that stop you from getting exactly what you desire. 

PASSION TO PAYCHECKS COURSE
If you already know what your passion in life is and you wanna start making some cash doing what you love, then get yourself over to my digital course PASSION TO PAYCHECKS! I will teach you step by step on how to go from broke and unknown to wealthy and recognized!
YES! TELL ME MORE!
VIP 1:1 COACHING
If you're frustrated and don't know how to unblock whatever is holding you back, sign up for 1:1 sessions with me. My sessions are custom-tailored to you. I'll channel guidance from your spirit team and then create a practical action plan catered to your strengths so you can get results quickly!
YES! TELL ME MORE!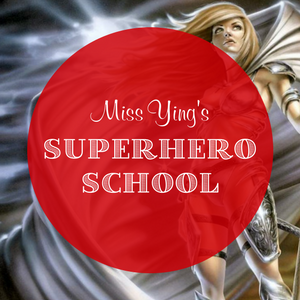 MISS YING'S SUPERHERO SCHOOL
Miss Ying's Superhero School is a 12-week mentorship that activates your superpowers and magical skills! You will embark on the hero's journey to discover your true purpose and destiny. This only happens once a year, so get on the waitlist now to be notified when enrollment opens!
YES! TELL ME MORE!
SaveSave
SaveSaveSaveSave
SaveSaveSaveSave
SaveSave
SaveSave
SaveSave
SaveSave
SaveSaveSaveSave
SaveSave
SaveSave
SaveSave
SaveSave
SaveSave
SaveSave
SaveSave
SaveSave
SaveSave
SaveSave
SaveSave