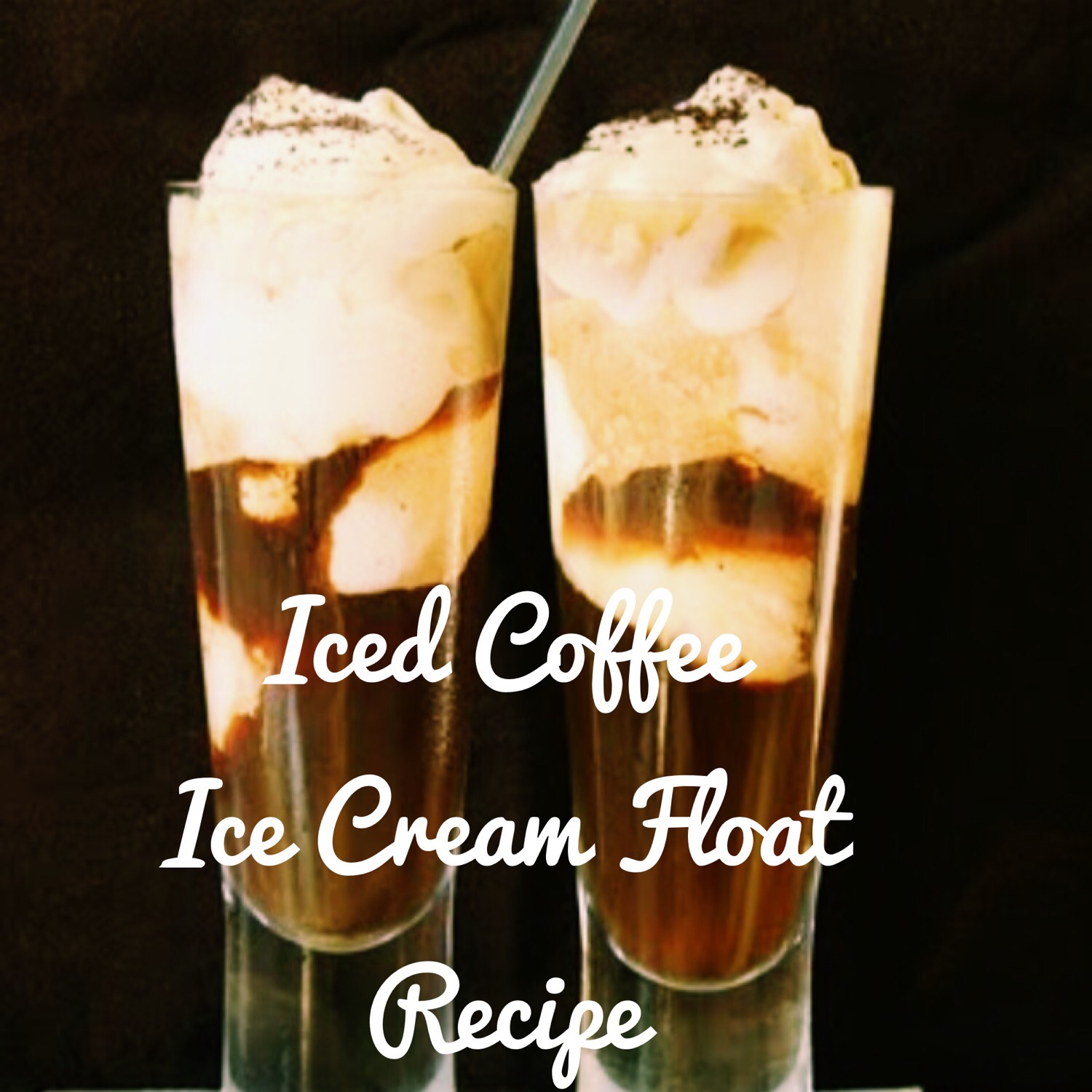 Today my friend visiting Australia posted a photo of her afternoon snack: an iced coffee ice cream float.
OMG– it looked SO GOOD! It was just like a root beer float, but with coffee instead. Why didn't I think of this??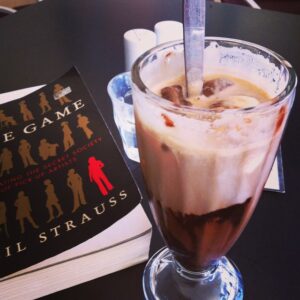 Root beer floats take me back to my childhood days when my dad would always make them for me on those hot summer Saturdays when my mom was out shopping. They were our secret delicious treat that I thoroughly enjoyed, each and every sip.
My dad always preferred to make them at home himself rather than order them in restaurants. He claimed that the restaurants were stingy with the amount of ice cream they gave you. I had to agree. The proportion of ice cream to root beer is essential! "2 scoops of ice cream!" I would always squeal. My dad would scoff. "Only 2?? No!! Must have 3!!" Hey, if you're gonna splurge, SPLURGE.
As an adult now, and knowing how many calories are in a pint of Haagan Das (and how much a pint costs– $4.49?! For ice cream?!), here's my take on a healthier and more affordable way to create your own Iced Coffee Ice Cream Float!
Ingredients:
Coffee
Ice cream
(if you make my vegan version: coconut cream, honey, ripe banana, vanilla bean, vanilla bean extract, almond extract)
Step 1: Brew your own iced coffee at home
– I make coffee everyday, so I always have coffee on hand. I get an organic bean from Trader Joe's. Costs about $5.99 for a whole can. Makes at least 30 cups of coffee. 20 cents a cup? I can do that!
– I personally use a slow drip or french press to get the highest quality of coffee and flavor from the beans. Use a coffee maker if you have one.
Refrigerate the coffee overnight or for at least 4 hours until nice and chilled.
TIP: Pour the remaining coffee into an ice cube tray and stick in the freezer. That way you won't have watered down coffee when you stick the ice cubes in!
Step 2: Make your ice cream
– Option 1: buy your favorite ice cream from your local grocery store
– Option 2: make your own. My vegan recipe is my favorite and it's so easy! You don't even need an ice cream machine! Just blend coconut cream, banana, cane sugar (or agave or honey or whatever sugar substitute you want), and your choice of flavoring (for this recipe I used organic vanilla beans, vanilla bean extract, and almond extract). Put it in the freezer until frozen.
Step 3: Build your float
– Put 2-3 of your coffee ice cubes at the bottom of the cup
– Scoop your ice cream into the cup. I fill the cup up 2/3 of the way
– Pour your chilled iced coffee on top til it reaches the top
– Drizzle some chocolate syrup (aka melt chocolate chips in the microwave) on top
Step 4: Grab a spoon and dig in!
What's your favorite summer drink?
xoxo, A