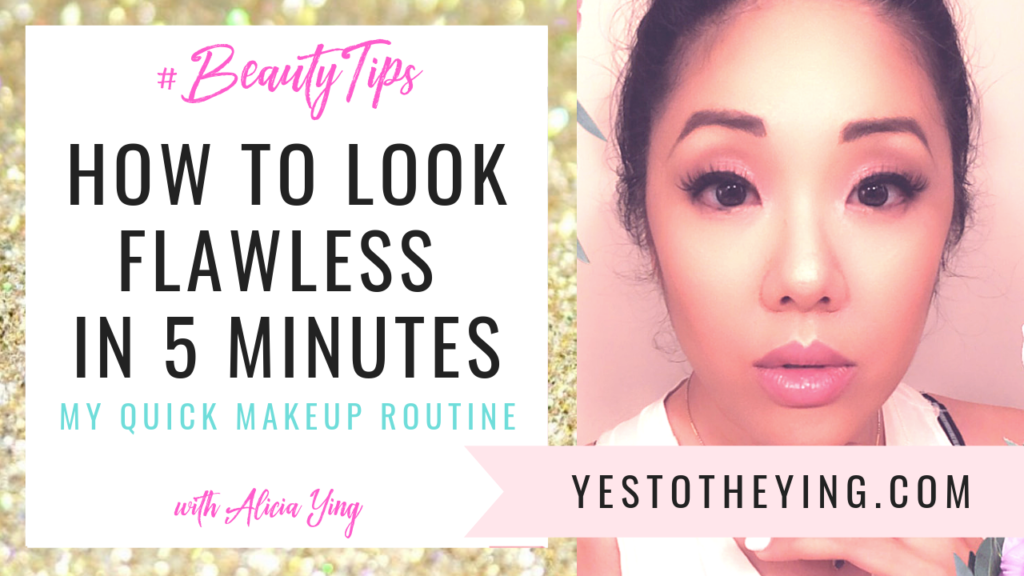 Happy Tuesday!
Do you like what you see when you look in the mirror? 
The reason why I ask is because Venus in Cancer is opposite Pluto in Capricorn from July 21-27 WHICH MEANS THAT you might be coming face to face with a part of you that has been blocking you from being able to express the love that you are.
This is a week where The Universe is asking us to find the courage to look in the mirror and see the truth.

How are you blocking yourself from allowing more love into your life? How are the pains and traumas showing you where you need to love yourself more?

When you look in the mirror, you may not like everything you see, BUT– you always have the power to change it. To shift it. To transform it into something good.


That's why today's video is all about how to look flawless in 5 minutes!


I break down my 5 minute makeup routine and share a bunch of makeup tips on how to apply everything quickly and easily. If you tend to be rushed to get out the door and wish you had the time to look flawless IRL, this video is for you!
PLUS– I even break down the SPIRITUAL reasoning behind why taking 5 minutes to put on a little makeup can actually be a super aligned and beneficial thing to do! #goddessgang
Remember– Venus is the planet of beauty and love and money.
So take some time this week to beautify yourself, shower yourself with love, invest in yourself.
It doesn't have to take a lot of time or a lot of money to look and feel your best.
You are beautiful (with or without makeup)
You are glorious
You truly are a goddess!

Amplify your manifesting energy and feminine powers with my makeup tips! 
Let me know what you think and what tips you found helpful!
Click the image below to watch!